Your
dedicated team
Board of Directors
Chairman | Head of Wealth and Investment Management, Member of the Management Board of BIL SA.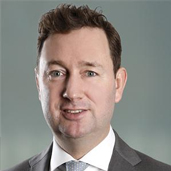 Hans-Peter
Borgh
Hans-Peter holds a Master in Business Administration. Prior to joining BIL he was Chief Commercial Officer for Private Banking Asia & Middle East at ABN AMRO. Before that, Hans-Peter Borgh was Regional Head Affluent Banking Asia Pacific at ANZ.

He started his career at ABN AMRO in 1997 where he held different positions in retail and private banking in Europe mainly, including Switzerland.
Group Head of Products & Markets, Member of the Executive Committee
Martin
Freiermuth
An experienced private banker who previously headed wealth management services at Bank Vontobel, a Swiss private bank, Martin assumed important management roles soon after joining in 2002.

As a member of the executive team he managed key functions such as investment management, wealth and tax planning and product management. As a project leader, he was responsible for developing and launching a new range of advisory products and processes, integrating an acquired private bank and building up a new business entity.

Prior to this, he worked at UBS in Switzerland and at McKinsey & Co. in Zurich, Stockholm and Frankfurt. He holds a Ph.D. in banking & finance from the University of St. Gallen, Switzerland.
Experienced independent non-executive director | Non-Executive Director, INSEAD IDP-C & ILA Cert. Director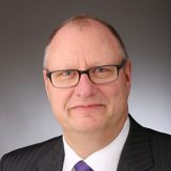 Jan Stig
Rasmussen
Jan Stig is an experienced executive within the financial sector with recognised competence in the Pan-European banking and asset management industry. He embarked on his career in the financial industry in Denmark in 1980, but has worked and lived in Luxembourg since 1987.

Jan Stig has been CEO of Sparinvest S.A. and member of Sparinvest's Group Executive Committee (2005-2013) as well as Managing Director of Nordea Investment Funds S.A. (2000-2005). In both cases, he was responsible for developing the Group's international business model. Prior to this, he was an Executive Director at Nordea Bank S.A.'s Private Banking Department (1992-1999), Associate Director and Head of International Bank Services (1989-1992) as well as Credit Officer and Deputy Head of Credit Department (1987-1989).
Executive committee